LEA AND PERRINS: INDESCRIBABLE FLAVOR

CENTER RING STUDENT SHOW / BEST IN ART DIRECTION
FEATURED ON ADS OF THE WORLD
BRONZE ATLANTA ADDY 2021

ROLE: ART DIRECTOR/DESIGNER
Worcestershire sauce is a mouthful, but what does it actually taste like?
Try and describe it. You can't. It's indescribable.
SOCIAL
L&P will introduce new words on their Instagram in an attempt to help consumers understand the flavors of Worcestershire sauce.
AUTHOR TAKES
L&P asks the masters of language to try and attempt to put the Worcestershire flavor into words.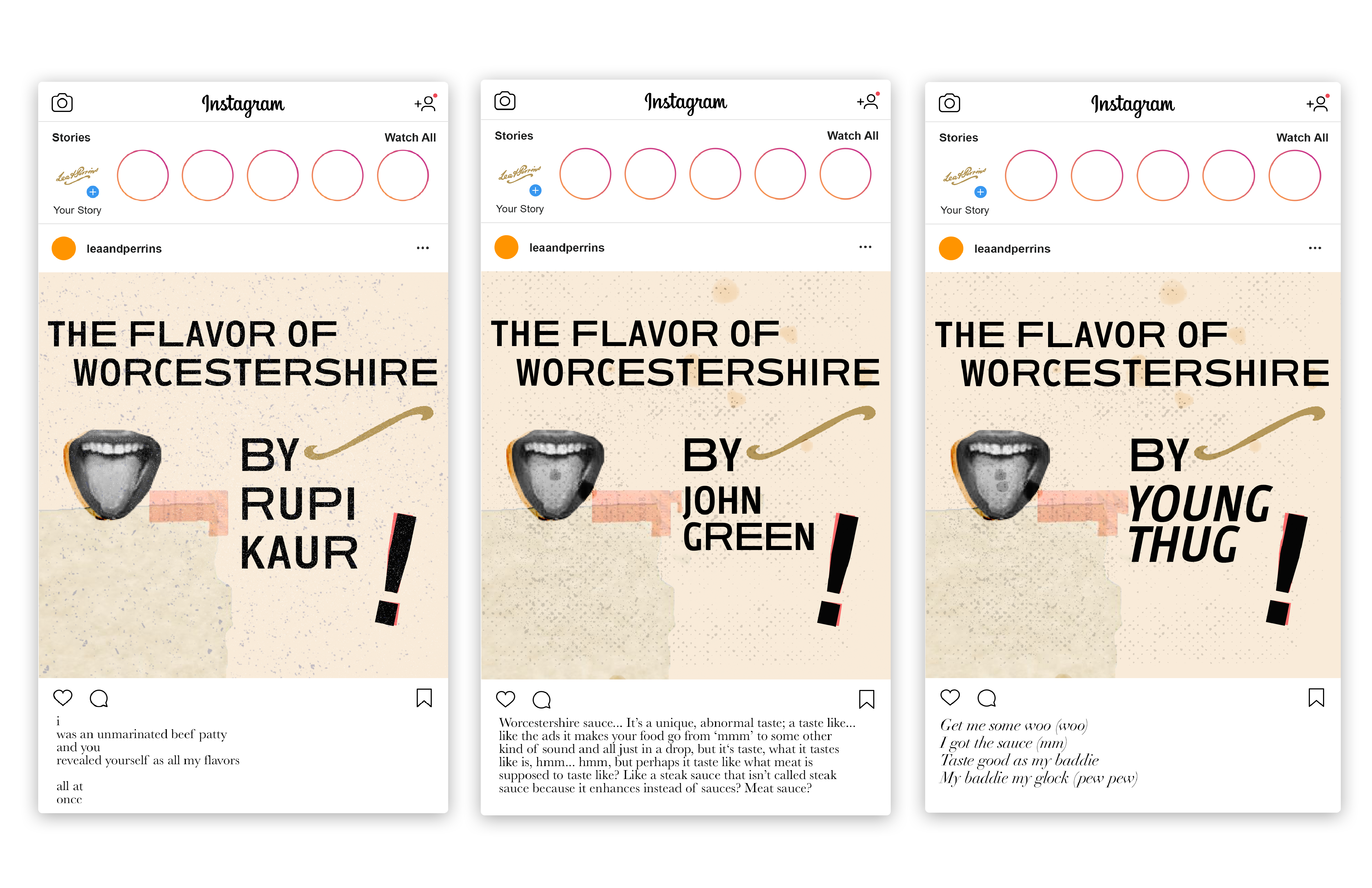 WORCESTERSHIRE BRAND BOOK
L&P will share our unique brand book with foodie influencers/chefs across the globe.